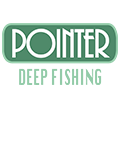 INTRODUCTION
The Wahoo can surprise you any day of the year and are even sometimes taken inshore when the water is clear. Wahoo is not a prevalent species, but anglers are very happy when they are caught as they are a great fighting fish and make excellent table fare
---
Introduction
Are you ready for offshore fishing?
The fishing in the Caribbean is world-class with catch and release bill fishing in the Pacific Ocean for Sailfish, Striped, Blue and Black Marlin, Dorado, Tuna and Wahoo.
It is the dance of the sailfish and the lightning speed of the marlin that that attract most anglers to Costa Rica. It is not uncommon to raise more than 15 billfish in a days fishing during peak months. Most dorado (mahi-mahi) coming to the dock have been over 30 lbs with Tuna in the mix. You can likely have a shot at catching a billfish any day of the year, with January through April the top months for marlin and sailfish along this region of the Southern coast. there is also a good showing of marlin in July -August and November, while months during and just after the rains produce more dorado, as the debris washed out of the rivers forms the inshore trash lines they feed under. Football-size tuna are almost always present and sometimes those that top out at 300 pounds.
Overview
Wahoo is a thrill to catch thanks to their size and speed (officially clocked at about 48 mph but reportedly capable of bursts of up to 64 mph). While it's true that most of the sport fish we target are fast, there is something unique about the Wahoo's speed.
They possess a special quickness; it's a kind of quick twitch motion that allows them to reach their top speed in a hurry, which makes them uniquely powerful and fun to catch even when compared to other fast sport fish.
Long and slender bodied, some specimens have been measured as long as 8+ft in length and nearly 200 lbs. Due to its similar body type and coloring, Wahoo is occasionally confused for Barracuda by the novice fisherman. However, Wahoo are typically larger and have comparatively less prominent scales and teeth.
Wahoo has long been prized for the flavor and texture of its meat in Hawaii (where it is called 'Ono'). While it's deliciousness is subjective, it is considered by many gourmet and enthusiast chefs to be a particularly delicious fish to eat. In fact, it is often preferred sashimi style by sushi connoisseurs.
The Fishing
There isn't really a peak season for Wahoo fishing in Costa Rica; it is pretty consistent year round. They are not a particularly abundant species and can sometimes be a difficult catch. In general, Wahoo fishing could be classified as "average" to "good" for the majority of the year, with a slight dip to "fair" during the three months of October, November & December.
Wahoo aren't schooling fish. They are somewhat scarce and tend to be found solitary or in very small, loose-knit groups. A fact that increases the degree of difficulty in tracking and catching them. As a result, Wahoo are considered to be somewhat of an elusive fish and subsequently a bit of a unique catch for the average sports fisherman.
It may not be the best way to hype wahoo fishing, but we would say your odds of catching Wahoo in Costa Rica are probably about as good as anywhere else in the tropics.
Crocodile Bay Sports Fishing Fleet
Our fleet is comprised of 33 and 35 foot Strike Tower boats as well as several 27 foot Rambo inboard diesels. We also have 24 and 25 foot Boston Whaler Outrages. All of boats have the ability to fish either offshore or inshore because of our generally calm sea conditions. In 17 years of operation we have only had two days when the ocean was too rough to go fishing. You will be pleasantly surprised to find an English speaking crew member on your boat as that is not always the case in other fishing operations. Do to an increased demand, we haven also added a fleet of fully outfitted Old Town fishing kayaks to increase the variety of fishing options offered at Crocodile Bay Resort.
Fishing Tackle
Our boats are outfitted with Penn International 50's and 30's as well as both Penn spinning and conventional gear in 20 and 30 pound outfits. We always try to have live bait on-board before you leave the dock. We use Temple Fork Fly Fishing gear on-site but we welcome anglers to bring their own gear if they prefer.
---
BACK TO TOP