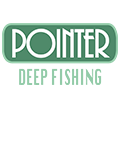 INTRODUCTION
Dolphinfish, Dorado, Mahi Mahi – whatever you prefer to call them run really thick from November through January averaging 20 to 40 lbs.
---
Introduction
Are you ready for offshore fishing?
The fishing in the Caribbean is world-class with catch and release bill fishing in the Pacific Ocean for Sailfish, Striped, Blue and Black Marlin, Dorado, Tuna and Wahoo.
It is the dance of the sailfish and the lightning speed of the marlin that that attract most anglers to Costa Rica. It is not uncommon to raise more than 15 billfish in a days fishing during peak months. Most dorado (mahi-mahi) coming to the dock have been over 30 lbs with Tuna in the mix. You can likely have a shot at catching a billfish any day of the year, with January through April the top months for marlin and sailfish along this region of the Southern coast. there is also a good showing of marlin in July -August and November, while months during and just after the rains produce more dorado, as the debris washed out of the rivers forms the inshore trash lines they feed under. Football-size tuna are almost always present and sometimes those that top out at 300 pounds.
Overview
Dorado are also known as Mahi Mahi or Dolphinfish, but don't worry your not hunting 'flipper'. That type of Dolphin is a mammal, whereas MahiMahi is a true fish. Both males and females have brilliant coloring and a small dorsal sail.
The males (referred to as 'Bull Dorado' or 'Bulls') are easy to identify because they have a conspicuously prominent – almost flat – forehead, whereas the female's forehead is subtly more round as it curves into their dorsal fin. Males are also typically larger than the females, reaching up to a purported 88lbs.
Interestingly the Hawaiian name for this fish, Mahi Mahi, means "very strong". And if you have ever caught one, you know that is exactly what they are; if you haven't you are in for a real treat – they are fast, flashy and fun to catch!
Even if you are a more ecologically minded fisherman, you won't have to feel guilty if you decide to keep your catch for dinner because they are one of the fastest growing and prolific fish in the ocean.
The Fishing
Seasons: The Dorado fishing is above average year round. The rainy season June through October is the best time to catch the 5-15 pounders that congregate on the weed and trash lines closer inshore and in the gulf. The rest of the year, the bigger Dorado are generally further offshore in the "blue water" with the bait and the Sailfish, 20 to 50 pound Dorado are very common when fishing for Sailfish and 60 and 70 pound Dorado are caught every month. We all believe there is a world record out there… a 70 pound Dorado is only a month or two away from being a 90 pounder.
Method: Generally caught 3-30 miles out while trolling lures and ballyhoo with circle hooks. During the rainy season troll the trash/current lines with lures and ballyhoo and cast light tackle jigs and small lures under logs, nets, and the larger items floating in the trash/current lines. During the sunny season lots of big Dorado are caught while fishing for Sailfish…usually with a ballyhoo and a circle hook. Live bait and fly will also work for Dorado.
---
BACK TO TOP