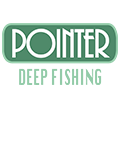 INTRODUCTION
The majority of Marlin taken here are Pacific blue marlin, though occasionally a black or a striped marlin are taken as well. Blues peak from November to January when the big Dorado run is on. There is also a small peak in March and April. July through September there is a better chance at a black or striped marlin mixed in with the blues.
---
Introduction
Are you ready for offshore fishing?
The fishing in the Caribbean is world-class with catch and release bill fishing in the Pacific Ocean for Sailfish, Striped, Blue and Black Marlin, Dorado, Tuna and Wahoo.
It is the dance of the sailfish and the lightning speed of the marlin that that attract most anglers to these destinations. It is not uncommon to raise more than 15 billfish in a days fishing during peak months. Most dorado (mahi-mahi) coming to the dock have been over 30 lbs with Tuna in the mix. You can likely have a shot at catching a billfish any day of the year, with January through April the top months for marlin and sailfish along this region of the Southern coast. there is also a good showing of marlin in July -August and November, while months during and just after the rains produce more dorado, as the debris washed out of the rivers forms the inshore trash lines they feed under. Football-size tuna are almost always present and sometimes those that top out at 300 pounds.
Overview
If you dream of Marlin fishing in Costa Rica, you are not alone. The immense size and speed of Marlin, along with the incredible aerial acrobatics they perform once hooked, has made it one of the most desired target species of sporting anglers world wide.
It makes sense that Costa Rica has become one of the more popular destinations for sport fishing. First off, it boasts some of the best fishing in the world! Add to that the pleasantly calm tropical water, the friendly people, and you have the recipe for the best trip ever!
The Fishing
All 3 species (Black Marlin, Blue Marlin & Striped Marlin) are found here.
Black Marlin are generally the largest of the three, reaching up to 15+ feet in length, and about 1,600lbs+. They strongly resemble the Blue Marlin because, interestingly, they are actually blue in color. The main physical differences that distinguish them from Blue Marlin is that they lack the distinctive striping of the Blue Marlin, the dorsal fin is more rounded and their pectoral fins are much more rigid. Black Marlin are purportedly the fastest fish in the world (according to some estimates they can reach up to 80mph). They got their name because they turn black after they die.
Blue Marlin are slightly smaller (up to 1400 lbs) and slower (up to 60 mph) as compared to Black Marlin. However, they put up an equally spirited and exciting fight, making them just as much of a thrill to catch. They are distinguished by their less rigid pectoral fins, side stripes, more pointed dorsal fin, and the fact that they don't turn black when dead. They are abundant in Costa Rican waters and our Blue Marlin Charters routinely find trophy specimens.
Striped Marlin are the smaller of the species found in Costa Rica. They reach only about 500lbs in weight and about 9 feet long. They are identified by their pronounced striping which is a brilliant cobalt blue or lavender color. Their stripes are very conspicuous and remain so even after death – a feature unique to the Striped Marlin. Make no mistake, as with their larger relatives, they are an amazing sport fish – you won't be disappointed in the fight they put up once you get one on the line!
Costa Rica Marlin Fishing Techniques:
Most good crews have a large pitch bait, possibly a big mackerel to offer the Marlin ready and waiting in the fish cooler, as these guys are big eaters and prefer larger baits. They will take a ballyhoo but it is nicer to get these fish on heavy tackle. Having a Marlin fishing rig ready, is the best way to catch these large fish.
Crocodile Bay Sports Fishing Fleet
Our fleet is comprised of 33 and 35 foot Strike Tower boats as well as several 27 foot Rambo inboard diesels. We also have 24 and 25 foot Boston Whaler Outrages. All of boats have the ability to fish either offshore or inshore because of our generally calm sea conditions. In 17 years of operation we have only had two days when the ocean was too rough to go fishing. You will be pleasantly surprised to find an English speaking crew member on your boat as that is not always the case in other fishing operations. Do to an increased demand, we haven also added a fleet of fully outfitted Old Town fishing kayaks to increase the variety of fishing options offered at Crocodile Bay Resort.
Fishing Tackle
Our boats are outfitted with Penn International 50's and 30's as well as both Penn spinning and conventional gear in 20 and 30 pound outfits. We always try to have live bait on-board before you leave the dock. We use Temple Fork Fly Fishing gear on-site but we welcome anglers to bring their own gear if they prefer.
---
BACK TO TOP